These are my top ten holes across the world.  It originally formed the basis of an article I wrote for Golf Monthly.
Hope you enjoy it, I'd love to hear any others you think I might have missed!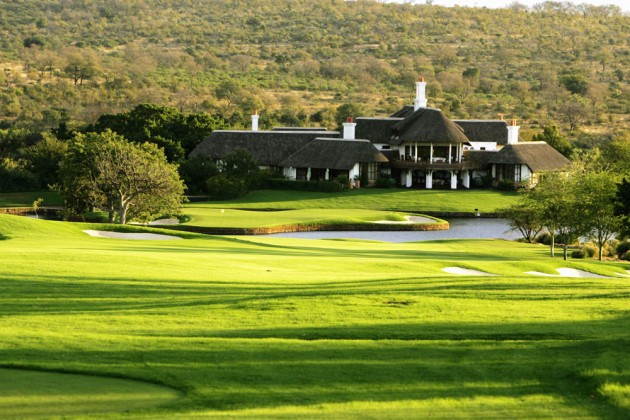 10) PAR-5 9TH – LEOPARD CREEK, SOUTH AFRICA
It's just a brilliant downhill par 5, second shot over water, risk and reward to the most amazing clubhouse in golf.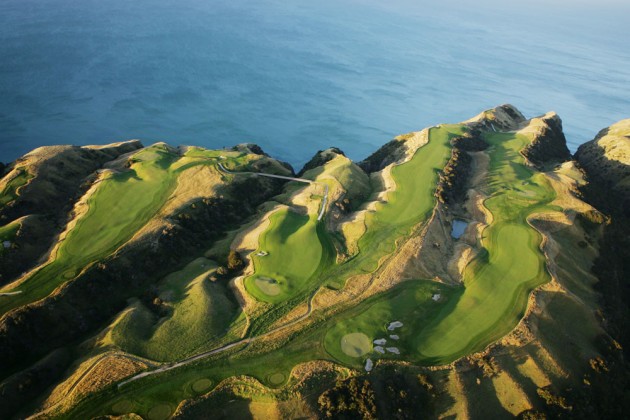 8) PAR-3 7TH, KAURI CLIFFS, NEW ZEALAND
It's absolutely awesome. New Zealand just a breathtaking part of the world. It's a magical par 3 on the edge of a cliff and it looks right out towards the Bay of Islands. It's a combination of a beautifully designed hole and staggering scenery.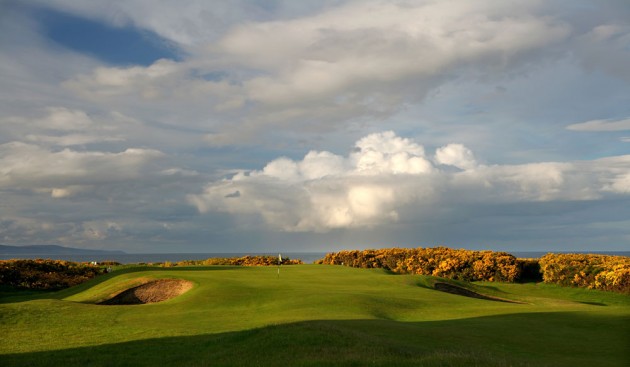 6) PAR-3 2ND, ROYAL DORNOCH, SCOTLAND
It's an absolutely magical par 3. It's about 170 yards to what I think is the ultimate upturn saucer green, with two bunkers guarding the front, either side. It's very clever. The bushes don't come in until you've hit it far enough, it makes a glorious picture. It's a brute.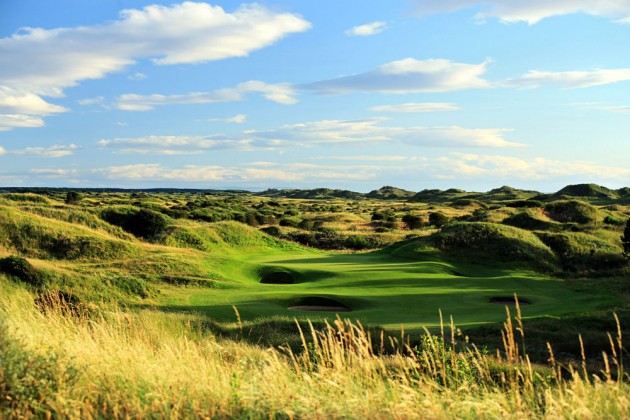 5) PAR-3 12TH, ROYAL BIRKDALE, ENGLAND
It's a brilliant par 3 set in the sand dunes on an Open Championship venue. Again, it's just under 200 yards. You have to avoid the bunkers, which are so clever, they're really deep and they guard the front left and front right. When the pin position is at the back, you don't ever really want to take on. It's all about wind again. The best view of that hole is actually from up on the sand dunes or left hand side of the tee. It's in the middle of a moonscape. The whole golf course is amazing.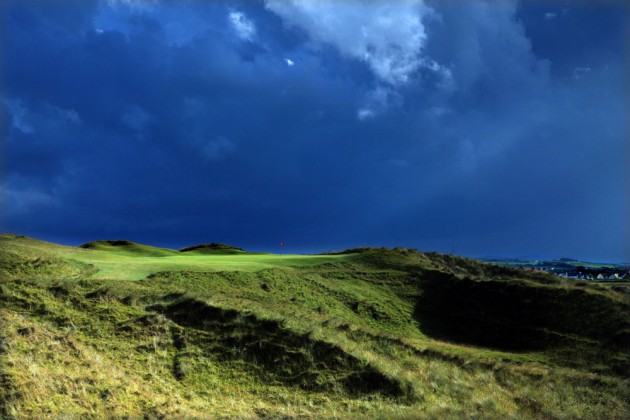 T3) PAR-3 14TH, ROYAL PORTRUSH, NORTHERN IRELAND
It's called Calamity, and it's calamity by name and by nature. It's over 200 yards with probably a 30-foot pit to the right and it's just hit the green or nothing. The thought of it being in the Open Championship, it's very exciting. It's epic. The whole golf course is just wonderful, except the 17th and 18th, the 17th plays pretty hard, but the other 16 holes are amazing, through mountainous sand dunes.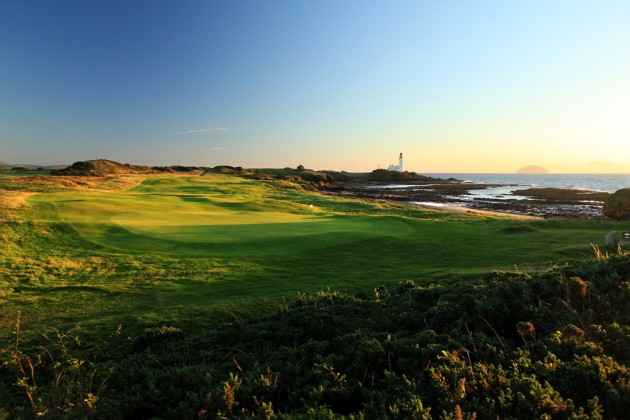 2) PAR-4 10TH, TURNBERRY, SCOTLAND
When I stand behind the green and look back towards the lighthouse, it's probably one of my favourite views in golf. I just love it. The holes are staggering. With the new tee, it's a really tough tee shot. When you get the wind and the sea pounding in, it's just a breathtaking hole. The view back from the green to the tee is better because you can see the lighthouse. But if you stand on the tee, you still get a gorgeous view onto the bay.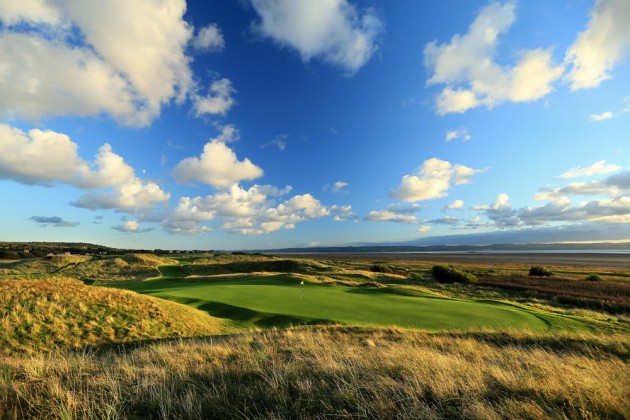 T1) PAR-3 13TH, ROYAL LIVERPOOL, ENGLAND
Again, there's a  monsterous bunker front right and out of bounds well left, but it is possible to go left. Very long and thin green, it's a very hard green to hit, but it makes great pictures from any angle. I am slightly biased as I'm a member there and I've been playing it since the 70s, but I just can't think of a Par 3 that I enjoy more, for a number of different reasons.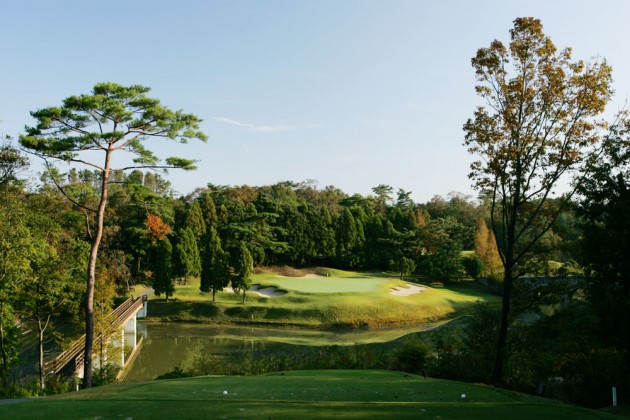 9) PAR-3 13TH, HIRONO, JAPAN
Hirono in Japan is constantly in the top 3 courses in Japan. It's a Charles Alison, who was a protégée of Harry Colt, design, constructed in the late 20s, early 30s. Just a stunning par 3, downhill, over water, it's got everything about it. It's beautiful, the light from the sun rise or sunset comes directly accross it most of the year. Bunkering is important on this one. It's classic, not like Donald Ross Pinehurst, with these slightly upturned saucer greens.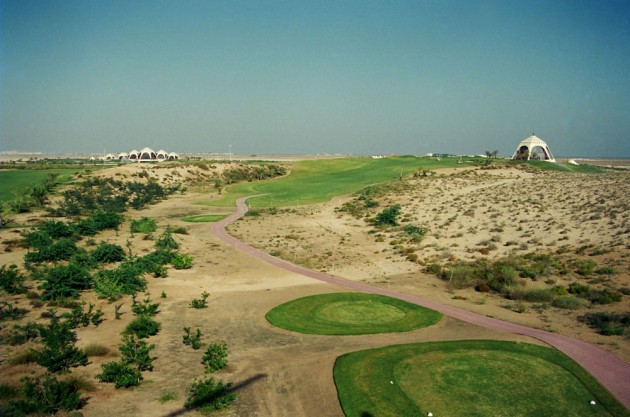 7) PAR-4 8TH, MAJLIS COURSE, EMIRATES GOLF CLUB, DUBAI
The thing about this hole is that it stood the test of 25/26 years, or however long it has been there. It's a great par 4. I photographed it from its inception to what it is now, with a staggering skyline behind. Absolutely mind-boggling hole.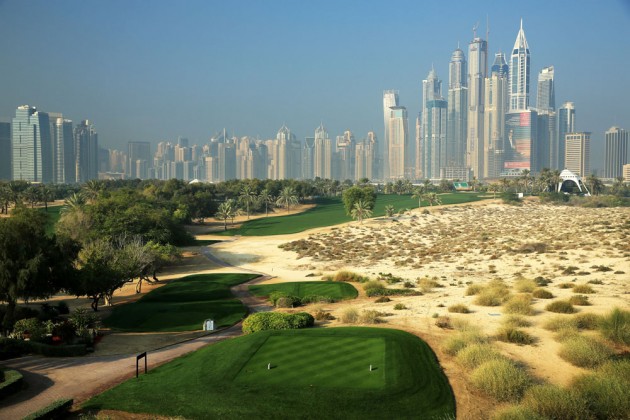 4) PAR-4 7TH, CRANS SUR SIERRE GOLF CLUB, SWITZERLAND
There's been lots of argument about whether it's a great hole or not. The Crans Sur Sierre Golf Course in Switzerland is in the most breathtaking spot, in amongst snow capped mountains, both sides, in the middle of a valley, half way up the mountain basically. When it was redesigned, they put in a brilliant risk and reward hole: the par-4 7th. It's lethal, it's out of bounds through and out of bounds right, and bunkers are short of the green over a big chasm. The green sits there, hovering on the top of the hill. You can get a picture from the tee where you can just have the green and then the mountains in the distance and nothing else.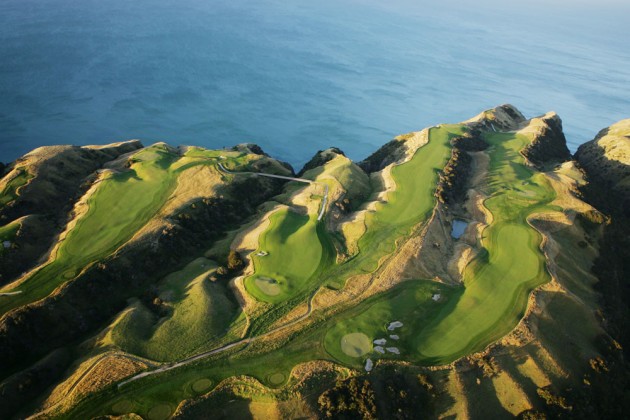 T3) PAR-5 15TH, CAPE KIDNAPPERS, NEW ZEALAND
It's called the Pirates Plank. The only way I could describe it would be the Pirates Plank by name and by nature. There's absolutely no room out left or right. The green is perched on the edge of a 400 foot cliff. The whole golf course is… I photographed it from ground level first and then the Pro there said, you should see this place from above. I managed to rope in a helicopter, when you get up in the air, it's absolutely mind-boggling how they managed to build that golf course.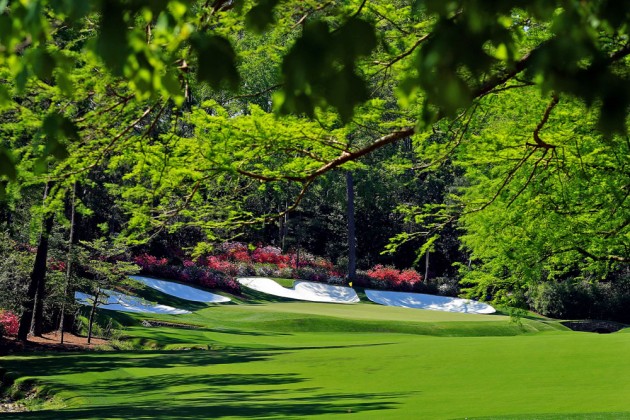 T1) PAR-5 13TH, AUGUSTA NATIONAL, USA
It's just a staggering par 5 and the best place on the whole golf course to take pictures in the afternoon. It's amazing how you can go from a 3 to a 7 without blinking. It's slightly worrying what Bubba Watson did to it this year [hit his drive over the trees on the left of the hole]. He wasn't the only one, either. Patrick Goss did it as well, not as far left as Watson but easily as far down. The only thing to do is to make it more of a dogleg.