GOLF COURSES: FAIRWAYS OF THE WORLD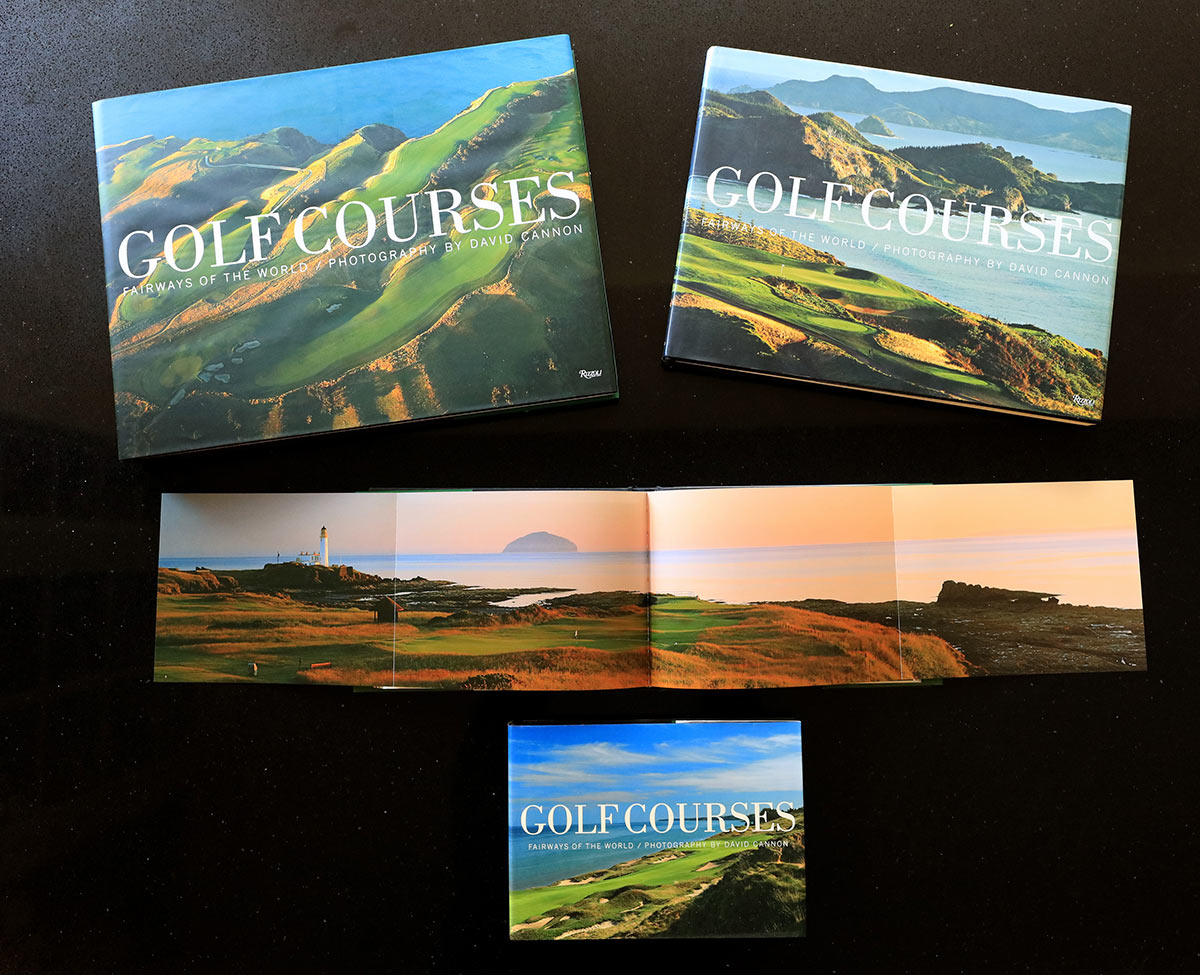 "Photographer David Cannon began his career in sports photography twenty-five years ago and is considered the premier golf photographer in the world. Having played at more than seven hundred golf courses in over fifty countries, Cannon photographs with a true golfer's eye, offering an extraordinary window into some of the world's most celebrated courses with more than 40 in North America, dozens in Asia and the South Pacific, and several in both Africa and the Middle East.
Savour a view from the 11th hole of the incomparable and historic St. Andrews's Old Course bathed in golden afternoon light; glimpse giraffes and elephants from any green at Leopard Creek, South Africa; vicariously experience Pirate's Plank, the harrowing 15th hole at Cape Kidnappers, New Zealand, which is set at the very end of the clifftop fairway surrounded by dramatic 500-foot drops to the ocean; and take in the serene sea view from the signature 18th hole of the very private Seminole Golf Course in Florida. "Golf Courses" stunningly captures the singular genius and beauty of golf courses.
It is a comprehensive collection of the world's best courses by revered designers including Donald Ross, Pete Dye, and Robert Trent Jones, Sr., and such new talent as Steve Smyers and Tom Doak, among many others all of whom skillfully orchestrate the exceptional union of nature and course design on five continents. This deluxe, limited-edition volume features over two hundred sumptuous color photographs of courses, some of which have never been photographed or published previously, in full spreads and gatefolds some measuring over five feet in length and includes a numbered print signed by the photographer. "Golf Courses: Fairways of the World" is strictly limited to 5,000 copies."
GOLF COURSES: GREAT BRITAIN AND IRELAND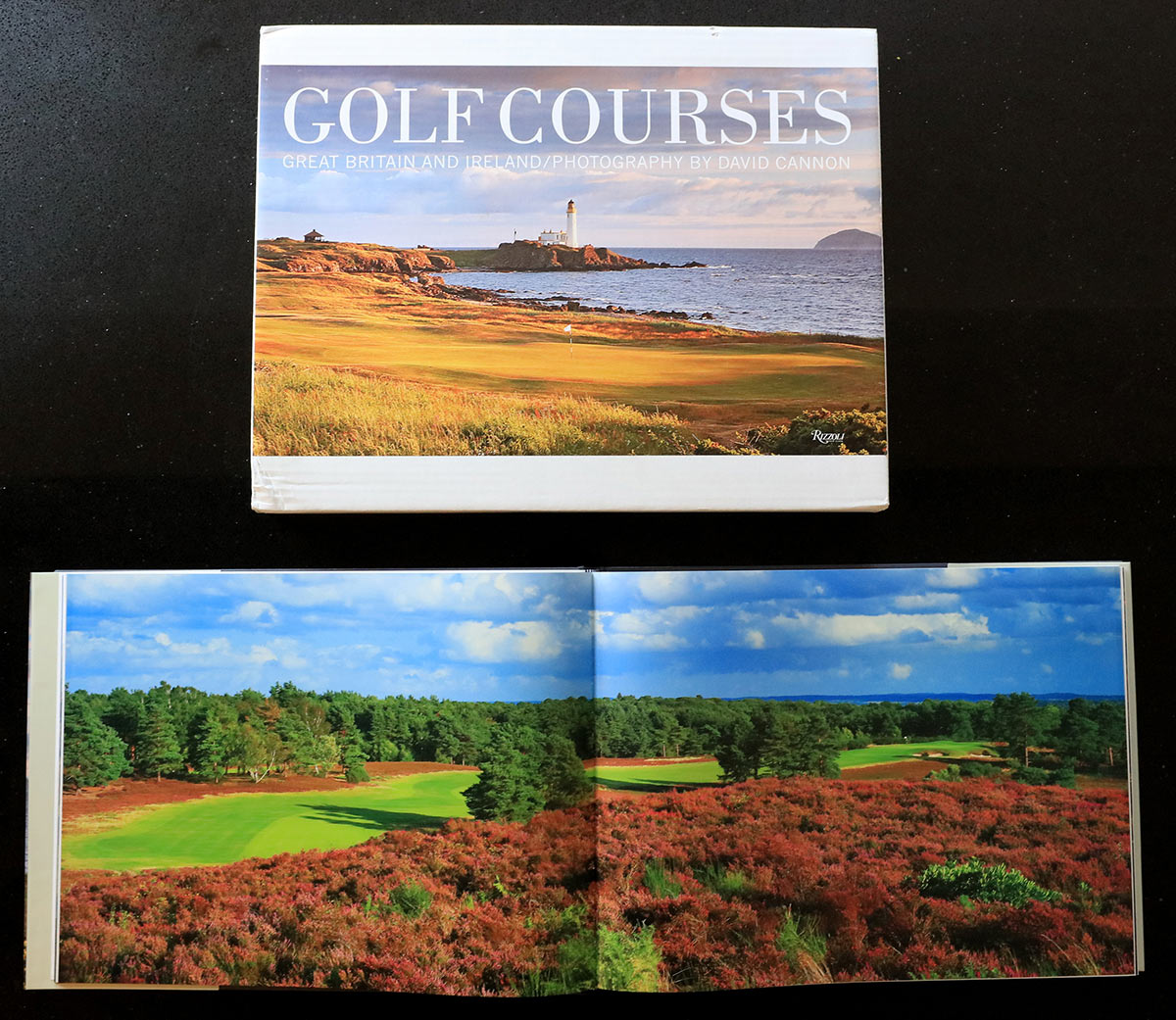 "A limited-edition, oversize book containing spectacular photographs-including five-foot-wide foldout panoramas-of the best golf courses from the far reaches of Great Britain and Ireland.  This volume showcases stunning panoramic views of nearly one hundred of the most extraordinary historic golf courses: from the incomparable and venerated St. Andrews to the spectacular heaths of Carnoustie Golf Links, Scotland, and from glimpses of grazing sheep at Royal North Devon Golf Club to the rocky coastal vistas of Turnberry Resort. It features over three hundred sumptuous color photographs in full spreads and gatefolds-some measuring over five feet. The images capture the exceptional union of nature and course design, and the singular and unparalleled beauty of the legendary links of England, Scotland, Ireland, and Wales. Golf Courses: Great Britain and Ireland was published in 2011 and unfortunately is not available to buy new any more."
GOLFERS' INSTRUCTION BOOKS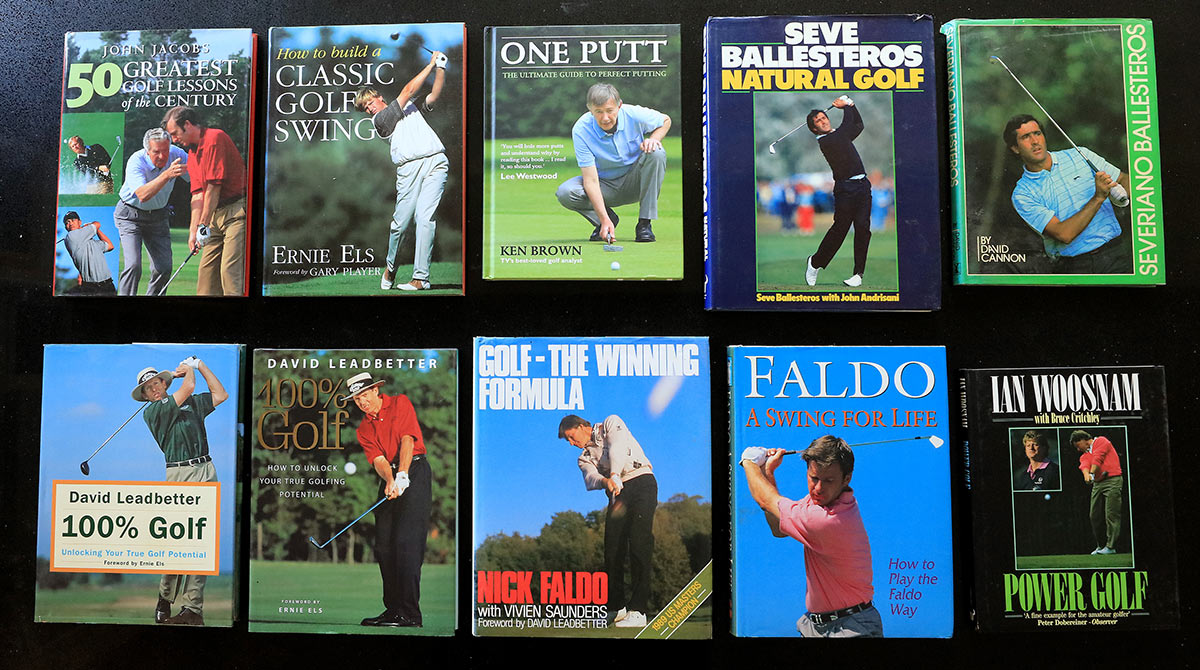 David has worked with Sir Nick Faldo, Ernie Els, Seve Ballesteros, Ian Woosnam, David Leadbetter, John Jacobs and Ken Brown creating the images for their golf instruction books.